Baxter head
From Lofaro Lab Wiki
For help with 3d printing check out 3d printing on the Lofaro labs wiki.
These will all fit very nicely with the screws from this link it is the boiolid bot kit you will need.
You can down load all of the cad files here.
Items list for this head build

1 spool filament
3 AX-12A servos
14 S1 screws
12 S3 screws
8 S6 screws
1 S-B screw
26 N1 nuts
1 N2 nut
1 BU stopper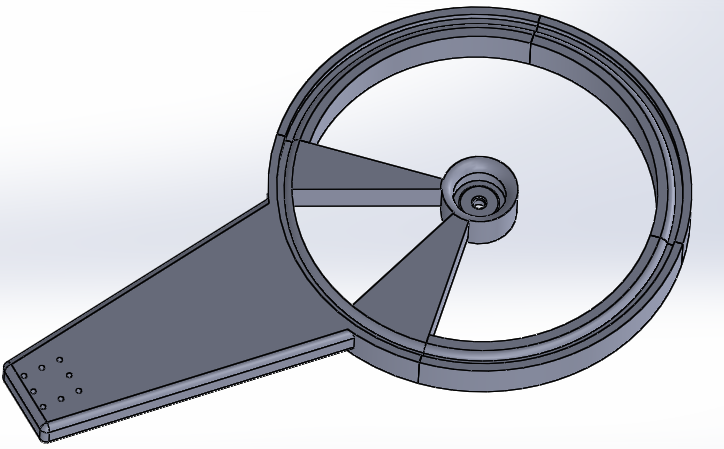 The picture above shows 3 ring1 and 1 ring2 prints they are not connected they are just sitting there they don't need to be connected because the ring1s are just holding the space there. I will explain more later on.
The first thing the you need to do is put N1 nuts in the bracket shown below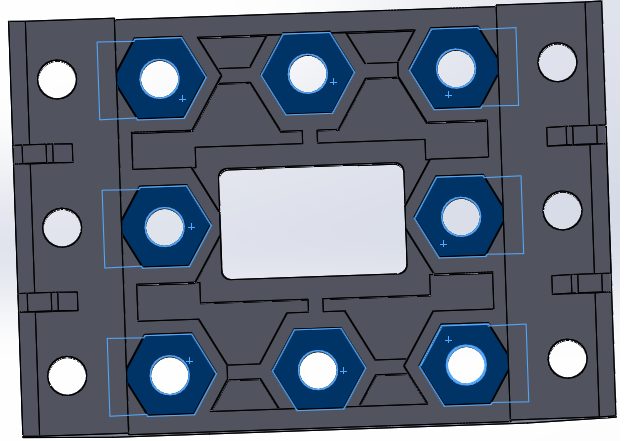 The next thing to do is to connect the bracket shown above to a servo. this is shown below make sure not to knock out any of the nuts.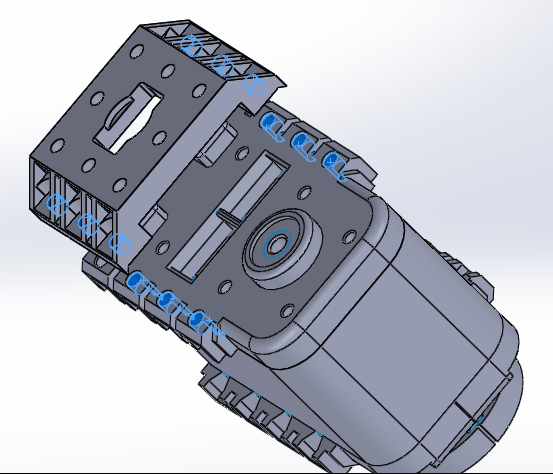 The next part of this is to connect the servo to the halo part.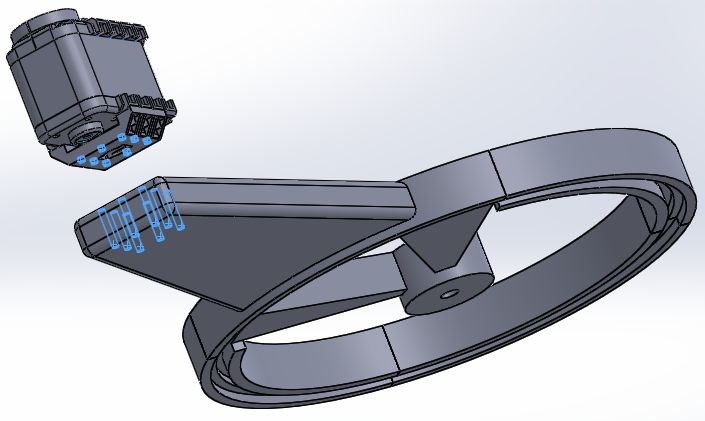 Then 4 S3 screws will be needed to connect the bracket to the servo face as shown below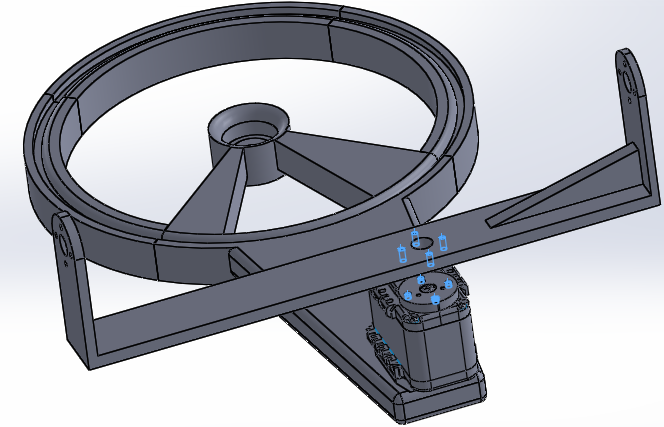 next you will need to connect the f53 full back to the face part of the the baxter head. it should look like the figure below.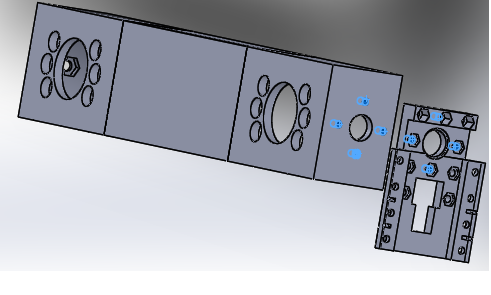 next you will need to connect the servo to the f53 special shown below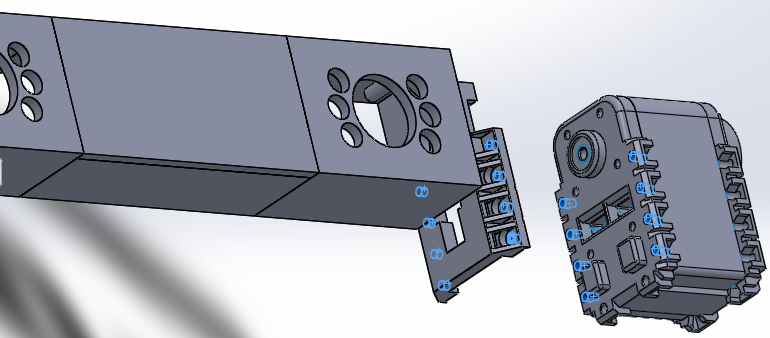 now connect the bracket to one side of the face as shown below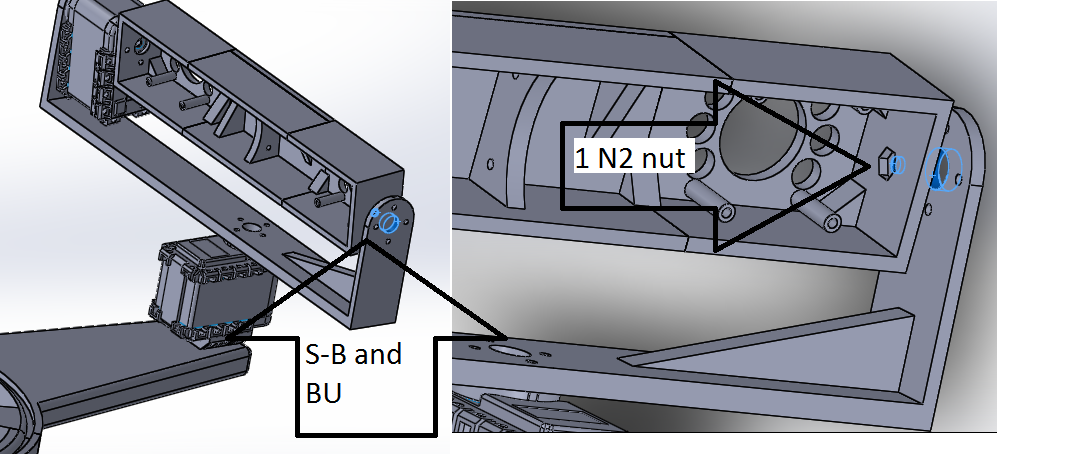 now connect the other side with S3 screws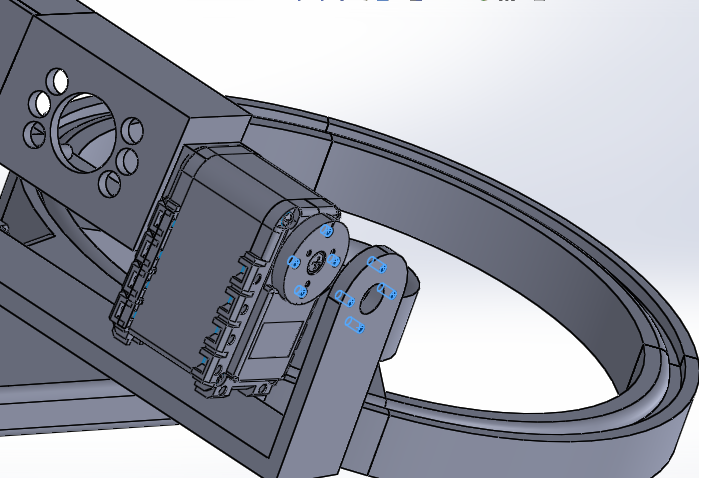 Now that you have all of this built you take off the screw in Baxters head and this ring should fit perfectly on Baxters head. Next you need to find a screw that will fit in the hole in the head. I will leave that part up to you just take the one you took out of the head to Homedepot and get a longer one.