Head Build
From Lofaro Lab Wiki
get the files from here once you do that you will need to print them in Makerware make or any other system sure to reference how to print
you will want to print part4 with f3 at the same time so that way they will be attached by printing.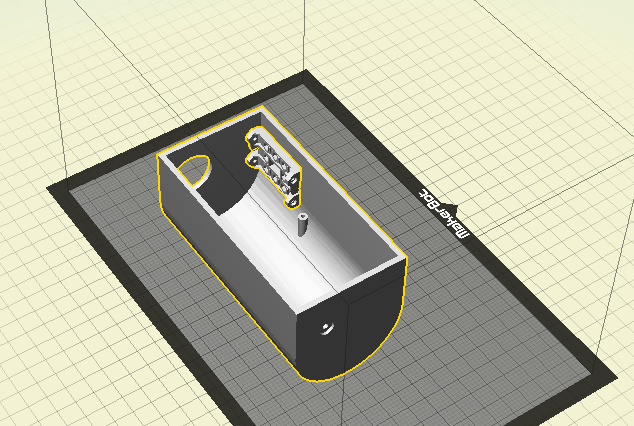 you will want to print it with the round part going up so that it will use less material. but you need to make sure that you rotate both parts so they stay in place because as you can see from above there is a servo that sits in that f3 slot.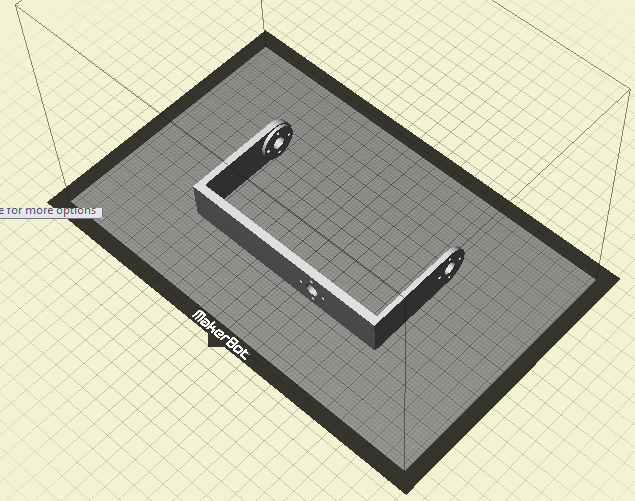 This is an example of a good way to print the bracket.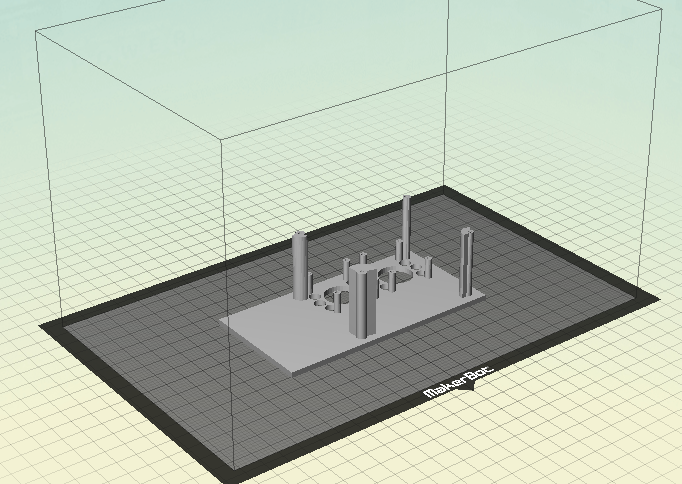 This is a good way to print the face.
Starting Head Build
These will all fit very nicely with the screws from this link it is the boiolid bot kit you will need.
These screws are from the Bioloid screw kit
Total materials for this MiniBot Build you will need

13 servos
1 spool of filament
2 Cameras
94 S1 screws
80 S2
24 S3
4 S4
12 S5
162 N1 nuts
1 N2 nut
7 BU
7 S-B Scrws
Total materials Archr Build you will need

11 servos
1 spool of filament
92 S1
76 S2
20 S3
12 S5
160 N1 nuts
6 BU
6 S-B screws
you might want to buy extra screws because they get lost easly you can buy these screws here you will need 1 or 2 kits depending on if you want extra. also you will need a lot more s2 screws than it gives you they can be found here
2 s1 screws to connect the servo to the f3 bracket you will only need two in the back side of the f3.
4 s3 screws to connect the servo to the bracket with the round part between them as shown in the picture below. note that the zero position is straight up on the servo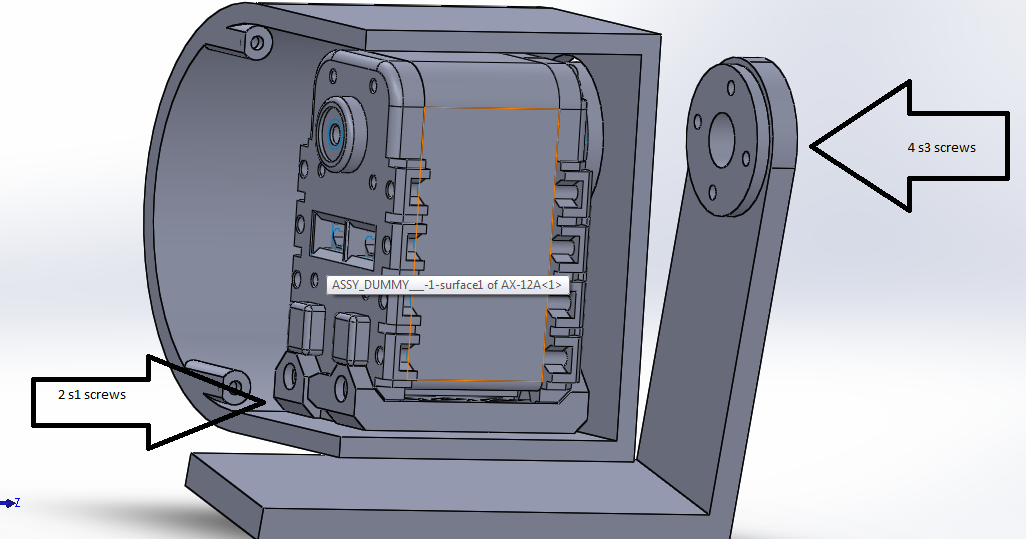 You will need a S-B from the kit and a BU and a N2 to connect the other side.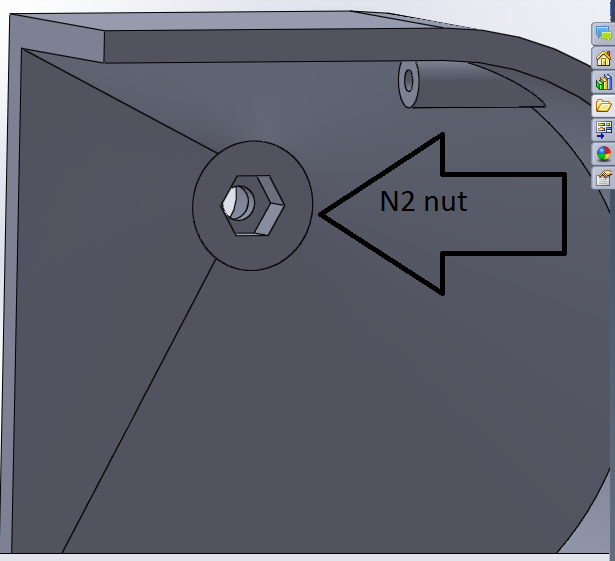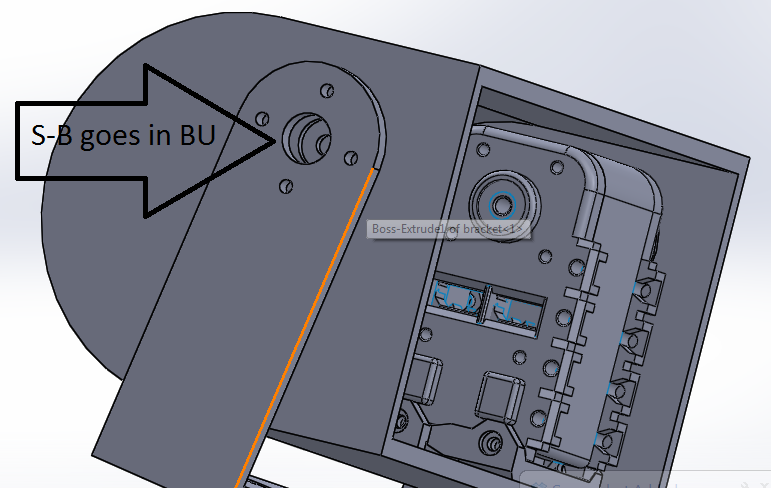 Install cameras into the face at this point This is the camera that I used.
This is the Fish eye lens that I used.
You will also need 4 s4 screws for connecting the face to the rest of the head you simply insert the face into the head and the holes will aline.

the screws will go into the back of the head and into the face the blue holes that are highlighted in the picture above showing what holes meet up.
your build should look like below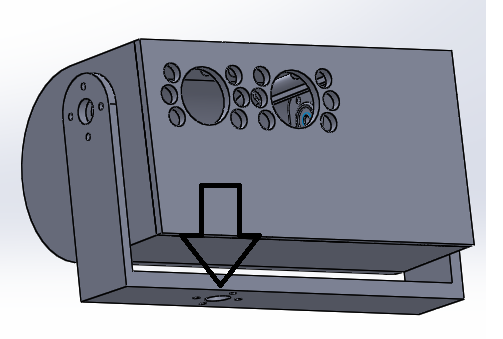 you will need 4 S2 screws for connecting the bracket to another servo face note that the zero position points towards the front of the face